BY: TOM BRAY
The 2007 sand drag season was certainly one to remember. I thought I'd do something a little different to put a finish on 2007 as the new 2008 season quickly approaches. I take many pictures at each event, and most of these are left over shots that haven't made it to NSDN yet. Enjoy these photos, and be sure to check in the weekend of January 18-20 for NSDN's Daily Race Coverage from Yuma, AZ.

Tom Bray (This email address is being protected from spambots. You need JavaScript enabled to view it.)
The 2007 season started off at the Soboba Casino in February. This starting line shot was taken on Friday morning and shows the track just before action started.


Fred Hugo had a big season in Michigan, taking home several large race wins including $1000 at Albright Shores Show Me the Money race.




Brothers Jordan (near lane) and Tyler (far lane) Lirones dominated the Junior Dragster class at West Michigan Sand Dragway finishing 1-2 in points with Jordan taking home the championship.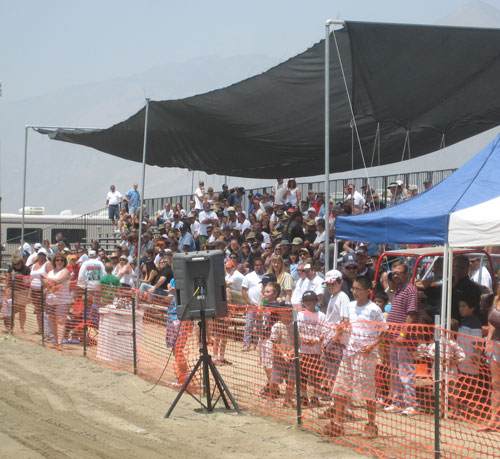 The typical large spectator turnout at Soboba crowds under the shaded grandstands in May.



Charlie Brown Jr. had a strong season in 2007 finishing third in NSDA Top Fuel points.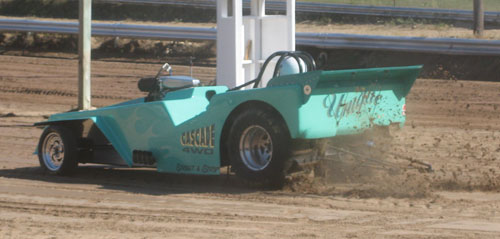 Tony McWethy put on quite a show at WMSD in 2007 with some wild rides including one body shedding wheelstand in September that made NSDN's Video of the Week.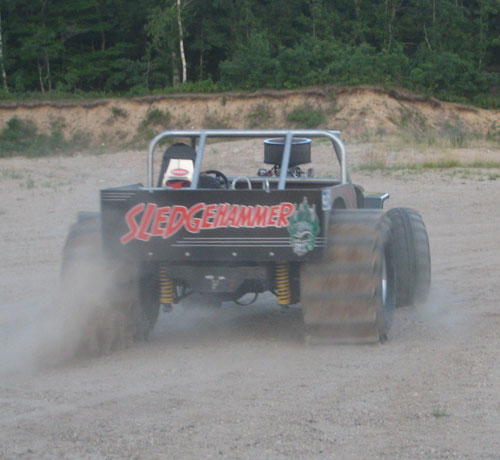 New York's Terry Slocum made a great showing at a couple of the big Michigan events with his Sledgehammer Jeep.
Mitchell Brooks (near lane) and Paul Becker (far lane) both made long hauls to Michigan in July from Virginia and Georgia respectively.


Lori Goodale had an impressive 2007 season taking a big win on Labor Day Weekend at WMSD in the Top Eliminator class over a tough field.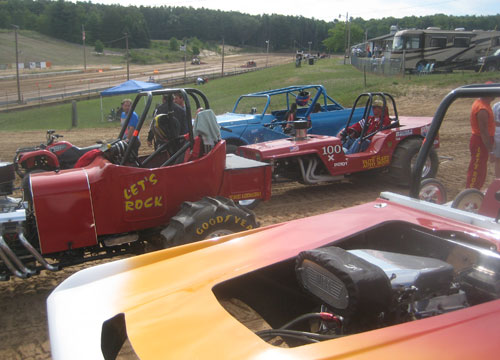 Pro Comp competitors waiting in the staging lanes at West Michigan Sand Dragway. Cars pictured (from closest to farthest away) Dave Adair, Randy Dowd, Paul Becker, and Mike Page.



Jay Poortenga gets ready to unleash his "Blown Profits" TA Dragster. Jay took the TA class victory at WMSD's Nationals in July and had a good showing at Primm in October.


Two of the top ATV racers in Michigan. Rich Wood (near lane) and Brian McWethy (far lane) both had great seasons with Wood winning the WMSD Pro Point Series title and Brian making several final round appearances.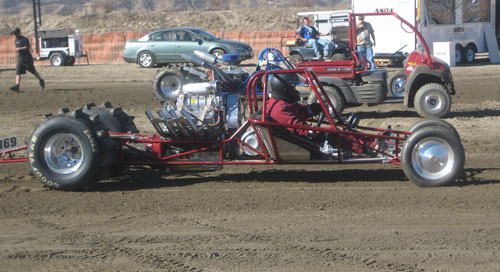 Larry Snow put on a great show for the NSDA fans with his wild buggy running in the Top Eliminator and Pro 1 classes.


Trevor Schrerrer (Near Lane) and Jeff Liston (Far Lane) line up for a pass at Primm in October.



Carl Jennings did something pretty incredible at the May Soboba NSDA race as he was able to win the first round in three classes (Pro 1, 2, and 3) on one race day in the same car.



Jeff Janoe debuted this trick ex-Morgan Lucas dragster at the October Primm race.



Dennis Rieck (Near Lane) and Scott Whipple (Far Lane) had a great Top Fuel points battle all season long with it coming down to a semi-final match up between the two with Whipple coming out on top.



Rick Cameron brought out his nice looking Top Fuel dragster at the October Primm event.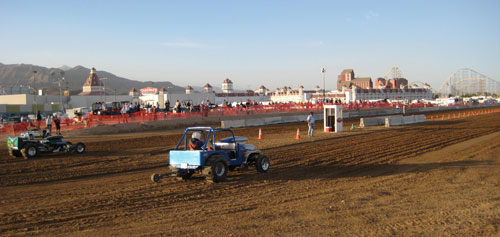 A neat view of Jose Beas (Near Lane) and Dave Stidham (Far Lane) approaching the starting line in Primm with a view of the Primm Valley Casino & Resort in the background.
Mike Erwin pulling up to the starting line in the Swag Racing TE Dragster.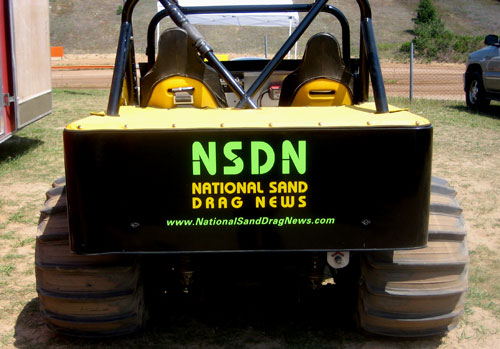 Last but not least, a good look at the back of 2007 WMSD Sportsman Point Series Champion and NSDN Editor Tom Bray's Jeep with the NSDN logo applied by Lonestar Graphics.
Photos Copyright National Sand Drag News