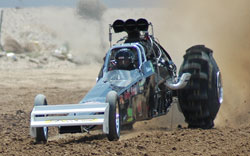 The 2008 NSDA Terrible's Primm Valley Resorts Spring Nationals once again turned out to be one of the largest sand drag races of any given race season. An entry count exceeding 450 took part in this huge event. As always, NSDN likes to look back at the top stories from each event through photos from our friends at C3 Productions. They can be contacted through their web site, http://www.c3productions.net to purchase race photos. Take a look and enjoy.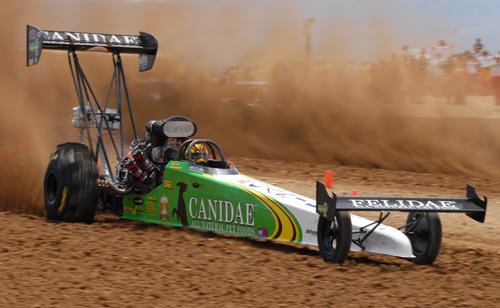 Scott Whipple took home his third Top Fuel race win of the season in Primm.


Shane Sanford made it back-to-back Primm race wins with his Top Alcohol class win.


Charlie Johnson nearly pulled a double victory on Sunday with a win in Pro 2 and runner-up finish in Pro 3.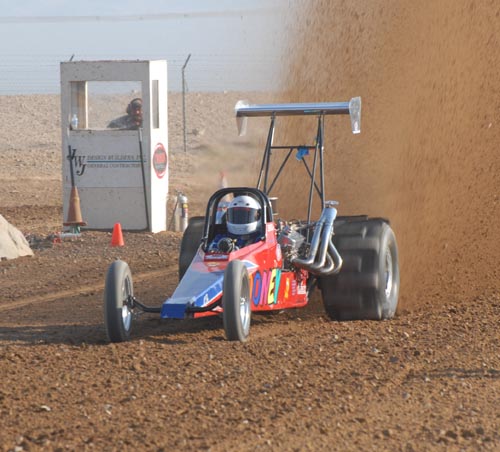 Tommy Zavala put the "Looney" Dragster back in the winner's circle with a Pro 1 victory.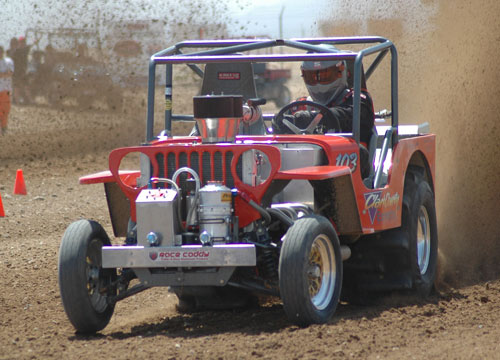 Don Boespflug had a great weekend in Primm, winning the Pro Mod class and finishing runner-up on Sunday in Pro 1.


Dennis Rieck sported a new rear wing for a couple passes in Primm, then went on to runner-up in Top Fuel.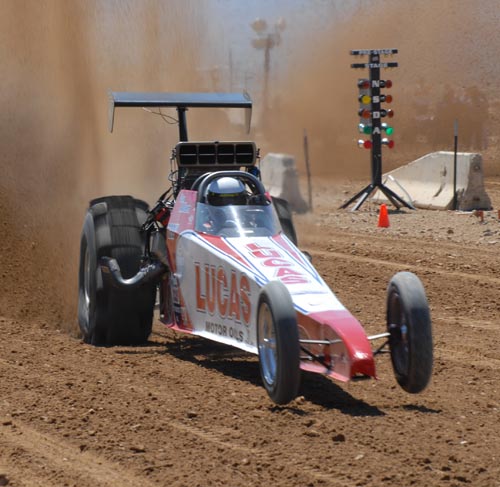 Dan Allen ran the quickest E.T. throughout the weekend in the TA class in Primm with a 2.56, however a top end crash put him out of action before eliminations. Thankfully Dan was unhurt in the incident.



Lori Goodale had a tough weekend after making the haul from MI to compete in TE. She had a run-in with the K-Rail in the first qualifying session putting her out for the weekend.


Lori's husband, Pat Goodale, also had a tough weekend in Primm. He qualified #7, then got out of shape on this pass against Gary Mink in round one of Top Alcohol.


Rod Trower made a good showing in Primm qualifying #3 in Top Alcohol with his Oklahoma-based "Thunder" Dragster, however engine damage kept him out of eliminations.


Charlie Brown went for a desert excursion at the end of a qualifying pass on Saturday, but he was able to make it back for round one where a dropped cylinder and red light took him out of action for the weekend.


Steve Foster had an impressive debut in the Pro Mod class, taking home the runner-up spot in the class running several low 3.5 passes.

Photos Copyright C3 Productions, http://www.c3productions.net.