The NSDA's second visit to the Soboba Casino in 2008 was a memorable one for absolutely spectacular racing throughout the weekend. C3 Productions (www.c3productions.net) always does a great job of capturing the action through their photos, so let's take a look back at some of the winners and great pictures from the event.





For the fourth time in five 2008 NSDA races Scott Whipple took home the Top Fuel class victory.



Mike DeNunzio made it a Team Canidae TF/TA sweep for the second time in '08 with his Top Alcohol win.



Billy Morris drove his "2 Dolla' Bill" Dragster to his first ever Top Eliminator class win.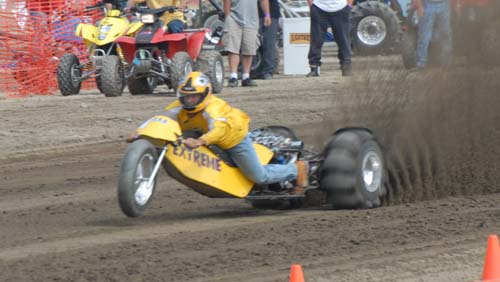 Mike Brock on his record setting three-wheeled ATV. Mike ended up having a great weekend on his two other bikes with a Saturday sweep of the MC Sport classes and a runner-up in MC Pro 2 on Sunday.



Steve Foster had a great weekend with a win in Pro Mod and semi-final finish in Pro 1 on Sunday.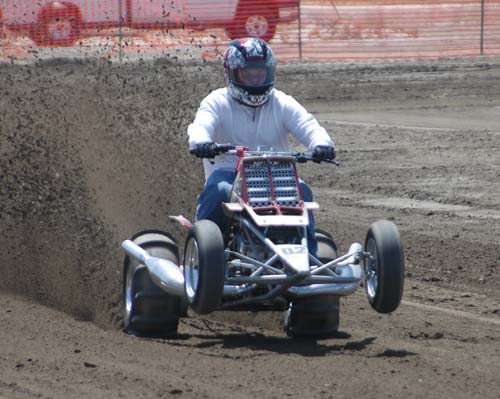 Brooks Ryan was the winner in the MC Pro 1 class.



Richard Montiel and his "Top Dog" ran Low E.T. of the weekend in TA with a 2.616 to qualify #1.



Chris Adamson brought "The Villain" back out to race in the Pro 1 class.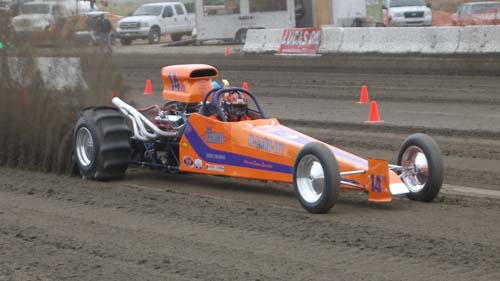 Steve Anthony had a great weekend with a win in the Sport 1 class.



Gary Gebert made it to the semi-finals in Pro 3 with his Land Cruiser.



Nick Januik is starting to get a handle on his new Hemi running a best of 2.65 on a Sunday exhibition pass.



Glen Hickey ran his "Excessive Force" Altered in the Top Eliminator class.



Jeff Janoe had an excellent outing in TF qualifying #3 and finishing runner-up to Scott Whipple.



Dan Allen returned to the track after his Primm crash in Lori Ketron's Dragster.



Dennis Rieck had a tough tire weekend, with this semi-final round pass being his third set of tires to go through on the weekend.

Photos Courtesy C3 Productions -- www.c3productions.net